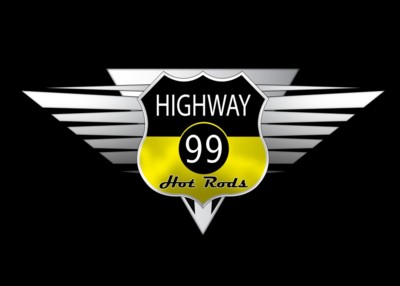 Two NEW Designs Available Now!


Our T-shirts are all silk screened on heavy 100% cotton T-shirts with a large logo on the back and a small logo on the left front. They are currently available in men's sizes Large, XL, and XXL. White shirts are also available in XXXL. Other sizes are available on special order.

Here's our first new design T-shirt available in short sleeves for $20.

Our second new design is avialable in short sleeves T-shirts for $20, long sleeve crew neck sweatshirts for $25, and long sleeve hooded sweatshirts for $35

The black Logo shirts are available in short sleeves for $20
White shirts are avialable in short sleeves for $20 and long sleeves for $25
All prices include shipping within the United States. Other countries add $2 per shirt for shipping.
To order yours, send a check or Money Order along with your mailing address (write legibly) to:
Highway 99 Hot Rods
1454 S. Blackstone
Tulare, CA 93274
Or you can send the funds via PayPal and email your mailing address.